Now get ready to help your body recover after a grueling (or not-so-grueling) workout. We've created the perfect green smoothie recipe for you!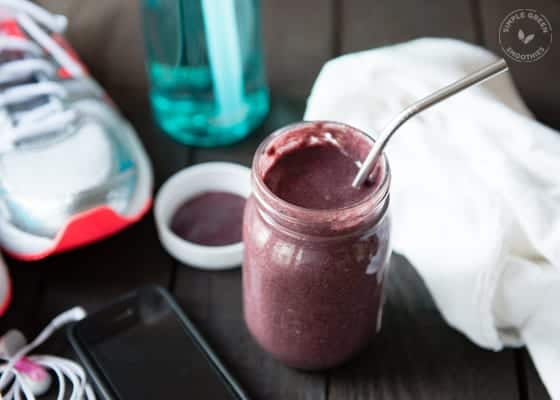 Post-Workout Green Smoothie
---
Any post-workout green smoothie should AT LEAST have a good amount of protein, healthy carbs, and liquid for rehydration. This green smoothie hits all of those requirements as long as you include those chia seeds. We also highly recommend using coconut water ("nature's gatorade"), but you can get by with regular h2o. Go ahead and enjoy this smoothie… you've earned it!  // serves 2
ingredients
---
2 cups fresh kale
1 cup coconut water, unsweetened (or regular water)
1 orange, peeled
1 cup pineapple
1 cup blueberries
2 tablespoons chia seeds
directions
---
1. Blend kale and liquid until smooth.
2. Add remaining ingredients, and blend until smooth. Enjoy!
*Use frozen fruit to make smoothie cold.